Picture Gallery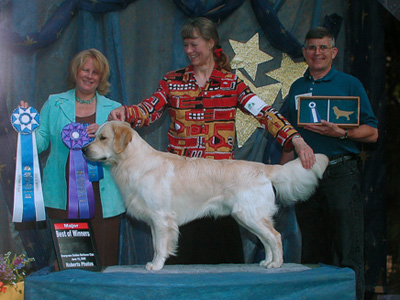 WD at EGRC Specialty 2006 (5 point Major AKC)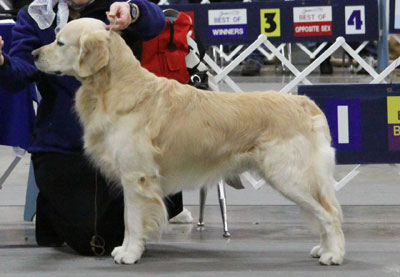 Thomas in 2012
Photo copyright Jerry & Lois Levin Studios
Thomas competing at Settle Kennel Club's Agility Trial 2012
Anbrus Manor Sir Thomas Lipton
CD MX MXJ
Birthdate: January 2, 2005
Pedigree: K9Data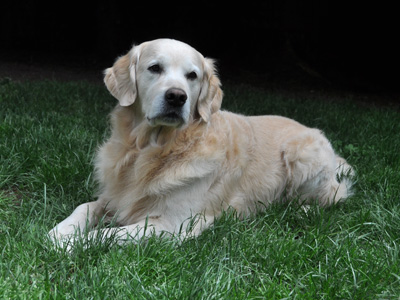 My sweet Thomas has been such a joy to live with. He is brother to Trudy, and Tuppence is his Dam. He loves to work with me and has gotten his AKC titles very fast, he understands what I want him to do and the mistakes we make is because of me.
He won to my utterly surprise the Winners Dog at Evergreen Golden Retriever Club's Specialty in 2006, a first for me in all the years I have lived with Goldens. He won an AKC 5 point Major, which means he needs another Major and points towards his CH in a total of 15 points. He was 18 months at that time and hasn't won anything since then and at this time (2013), he is retired from any competition.
He gained his Agility titles very easily and has his MX (Master Agility) title and his MXJ (Master Agility Jumpers with Weave) title. He does have 9 DQ and about 150 points towards his MACH Agility title, but he is retired at 8 1/2 and will just enjoy being with us and his sister, nephew and niece.
He has his CD (Companion Dog) Obedience title too.
He is a very blonde "English" style golden, which isn't surprising since both his Dam and Sire are from Europe, he is balanced front and rear, but he needs more angulations to make him a smooth side mover. He has a beutiful head and nice dark pigmentation. He has moderate bone and a correct coat.
He has sired one litter, go to this page.