Picture Gallery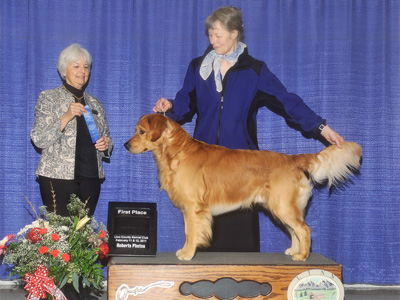 Teddy won 1st place in the BBE class in 2010 under judge Gloria Kerr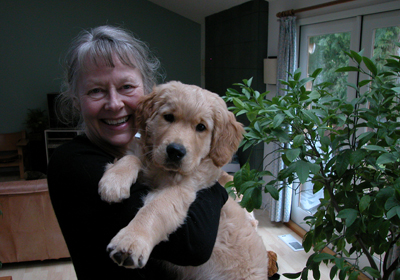 Teddy as a puppy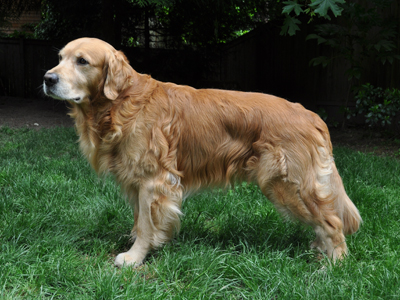 Teddy 4 years old, summer 2013
Anbrus International Teddy Bear
CDX AX AXJ  
November 14, 2008 - October 9, 2016
Pedigree: K9Data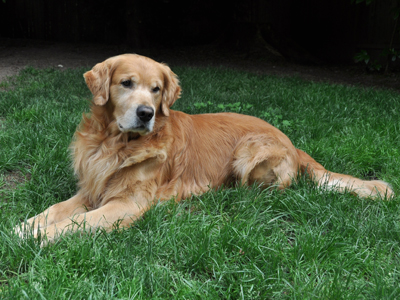 Teddy is my wonderful boy and my shadow, he follows me around everywhere, hoping we might do some training and fun things together.
Teddy Bear gained his AX and AXJ titles and a first for me, his CDX title, he was so much fun and i miss him so much!
He is 24" at the withers, so tall for my dogs, he has a wonderful darker golden coat color, a great head, dark pigment and now at 4 1/2 years old has started getting grey hair in his face. He really needs more spring of rib and more forechest. He has a very nice smooth side gait.
On October 8, 2016 Teddy suddenly showed sign of distress and 6 hours later, I had to take him in the Emergency, where he was diagnosed with Hermangiosarcoma of the heart and I had to let him go in the middle of the night. 6 hours later I had to drive from Seattle with Trixy and Tarah to the GRCA National Specialty 2016, that was being hosted my Norcal Golden Retriever Club in Northern California. Teddy was entered and we were going to have so much fun, instead I sat for 2 days crying my eyes out driving down, so grateful I still have his sister.
So I do hope the research done of cancers in dogs will bring great results, so nobody have to go through what we did. He was my Heart dog, run Teddy as fast as you can! Love you!