Picture Gallery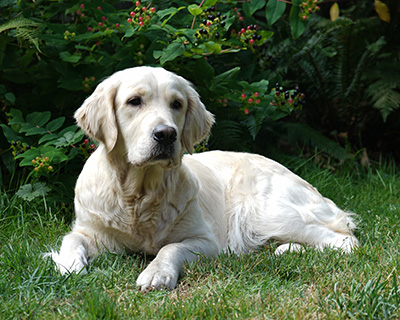 Tarah almost 2 years old, Summer 2017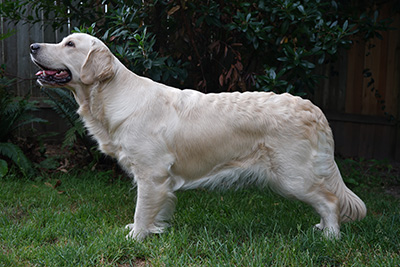 Coppermoon Tarah of Anbrus

Birthdate: October 16, 2015
Pedigree: K9Data
This is Tarah, our imported girl from Canada, she comes from the Coppermoon Golden Retriever Kennel in Canada owned by Shannon Flynn and Lynn Walker
Tarah was from a big litter, with many beautiful puppies and Lynn and Shannon gave me this wonderful girl, that we treasure here. She is still less than 2 years old so can't get her Health clearances and her final height before she turns 2.
If she gets all her Health Clearances and develops nice structurally, I will be breeding her and I am in the process of looking for a male that will compliment her and "vice a versa". The male I am looking for has to have a good front angulation, good bone, and a good coat, with a nice head too, and he does have to have a want-to-please brain.
GOOD NEWS: Tarah is in whelp with 7 puppies, go to this page to read more
She has a slight wave in her coat,very light golden color, ok pigmentation, nice side movement, she has very nice bone and could use a bit more coat at this time. I love her head!
Tarah has accomplished her NA title in Agility and needs just one more leg for her NAJ title. After she has had her litter, we will go back to compete and will hopefully get her CD title!
I am thinking on bringing her to Canada and get her Canadian Ch title next year.